Dr. Arden is an active member of the National Association of Medical Examiners (NAME). He served as the Chair of the Board of Directors of NAME for 2020 and was elected President of NAME for 2019. He is the Chair of NAME's By-Laws Committee. Dr. Arden is also NAME's representative on the Board of the Consortium of Forensic Science Organizations (CFSO) and serves as its Secretary.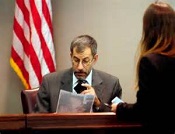 Dr. Arden participated with NAME and RTI International in the development of web-based training in sudden unexplained infant death. The resulting program is used by forensic pathologists to earn continuing education credits necessary for license renewal, and for recertification by the American Board of Pathology.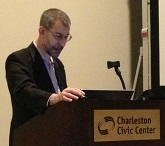 Dr. Arden has contributed to and published professional articles on forensic pathology. He has been invited to lecture by law schools, judges, and medical examiner and coroner's associations, and he has lectured extensively to various audiences including physicians, graduate medical trainees and medical students, nurses and physician assistants, law enforcement, prosecutors and defense attorneys, and interdisciplinary government panels. He has presented numerous times at the WV Office of the Chief Medical Examiner's annual conference to train and recertify County Medical Examiners for the State of West Virginia.
Dr. Arden's publication and lecture expertise includes:
Pediatric forensic pathology (child abuse and neglect, sudden infant death syndrome)
Death investigation and certification
Deaths in custody
Sudden natural deaths
Mistakes in homicide investigations
Courtroom testimony and procedures